Sheree is a "Brains & Balance Specialist", and offers classes that use everyday items to help Seniors achieve greater balance, strength, flexibility and keeping the brain actively engaged.
We use to think the brain stopped growing after the age of 30, but the latest research shows the brain keeps developing well into middle age, which is 60 now and beyond with proper stimulation.
Classes are fun and engaging. They are not your ordinary Silver Sneakers class. Many of the participants in the Assisted Living Facilities and or Nursing Homes do not think they can exercise. Let's remove the word exercise and replace it with movement.
Sheree teaches movements during the class that can be done every day. By using balloons, paper plates and water bottles, and other common household items, classes are fun and engaging.
Sheree takes the possible out of the impossible and each person works to their full capacity. Wheelchairs, walkers and scooters are welcome in the class. This class also helps the Caregivers so they can help their Clients.
Some of the Senior Centers:
N.E. Focal Point – Deerfield Beach, FL
Advent Square – Boca Raton, FL
Churches in Boca Raton and Delray Beach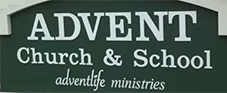 What participants are saying